Commercial Kitchen Cleaners in Chino, CA
Diversified Kitchen Solutions exists to make our clients lives easier. As the leading commercial kitchen cleaners serving Chino, Chino Hills, Ontario, and Pomona, CA and southern California, we carry a wide variety of cleaning products we offer to valuable clients. From grease busters to pot and pan detergent, we have what you need to ensure your commercial kitchen stays sparkling clean.
Whether you need commercial kitchen degreasers, lime remover or window cleaner for your facility in Chino and southern California, we've got you covered. Our proprietary line of commercial kitchen cleaners, Mighty Clean, is USDA compliant and helps you cut through the toughest grease and grime, and is very economical to use. Some of our quality products include: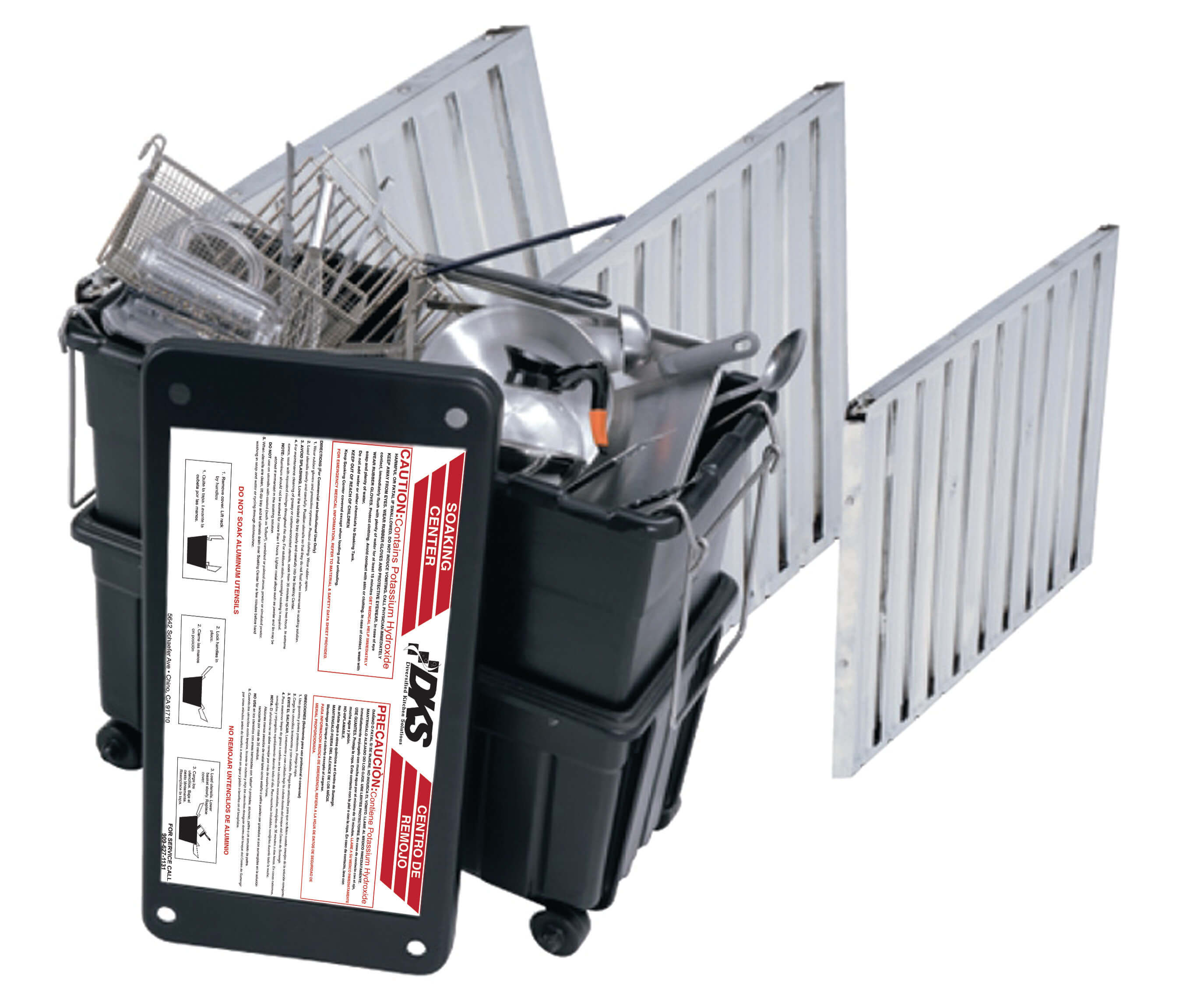 Excellent Cleaning Products
Mighty Clean H/D Pot & Pan Detergent: Our pot and pan detergent is incredibly economical to use—just add 3oz to 5 gallons of water and watch dishes and silverware sparkling clean. Even soiled articles will soak clean without wiping or scrubbing. Our solution is mild on the hands, making it a safe and easy solution to cleaning the mountains of dishes that can collect in a commercial kitchen.
Mighty Clean 10% Quat Rinse: Use our antibacterial rinse as a sanitizer for glassware, silverware, dishes and cooking utensils. Our product can also be used in any type of food processing plant or as a disinfectant at hospitals.
Mighty Clean Grease Buster: Cut through burnt on soils with great ease with our proprietary heavy-duty commercial kitchen degreasers. Just spray on and wipe away baked-on residue from pots, pans and other kitchen equipment and surfaces.
Mighty Clean Window Cleaner: Cleaning glass has never been easier with our specially formulated window cleaner. Just spray on and wipe off! It features a special grease cutting agent that won't leave any residue. It's the best product for streak-free glass!
Mighty Clean Thick Oven and Grill Cleaner: Oven commercial kitchen cleaners need extra viscosity to aid in vertical stability. Our specially formulated solution sticks to oven walls to remove all burnt on solids quickly and effectively. Just apply, let stand, then wipe away the grime.
Mighty Clean Lime Remover: Remove lime buildup inside dishwashers with our premium solution. Place one cup in the dishwasher, run a cycle and watch as the inside of your dishwasher gets sparkling clean and new in appearance.