Range Hood Grease Filter Replacement in Chino, CA
Diversified Kitchen Solutions keeps your commercial kitchen running safely with restaurant hood maintenance and range hood grease filter replacement. Our professional team works hard to reduce grease accumulation in your exhaust system, to promote health and safety in your commercial kitchen.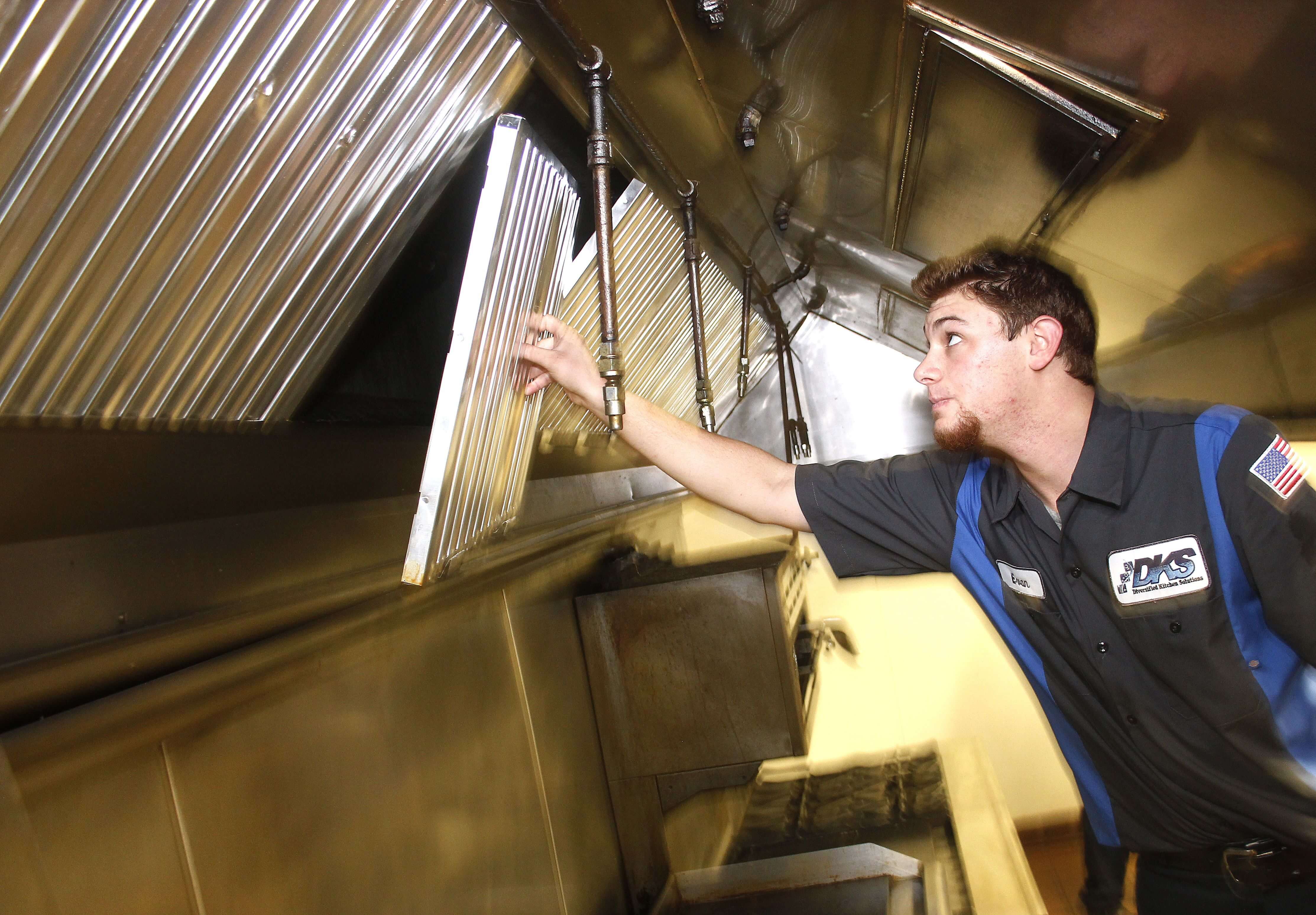 Grease Filter Service
We're the team you can trust for restaurant cleaning and exhaust and range hood grease filter replacement in Chino, Chino Hills, Ontario, and Pomona, CA and southern California. Our filters are the only UL-approved recyclable baffle grease filters that meet NFPA 96 codes. Featuring a specialized design, our filters reduce accumulation of grease in the hood, ductwork and exhaust fans, improving operations at your commercial kitchen—and greatly reducing the risk of fire.
DKS EXHAUST FILTER SERVICE
Diversified Kitchen Solutions exhaust system filters are the only UL – approved, recyclable baffle grease filters that meet the NFPA 96 codes.
Cost Savings – DKS will save you money just by reducing the number hood and duct cleanings necessary each year.
Reduce Cleaning Labor & Risk – With DKS servicing your filters you reduce the risk of any injuries to your employees; they will not have to worry about the dirty and dangerous task of removing the filters over a hot grill. Then you don't have to worry about half cleaned filters or grease related odors.
Designed to trap more Grease – these filters are made from high grade aluminum and the baffles are designed to allow our filters to get hotter, so the grease drains off the filter to your grease cup much easier. Their design reduces the accumulation of grease in the hood, duct work, and on exhaust fans.
A New Filter with every Service – The DKS difference is that with our service we perform regular inspections of your exhaust system and replace your grease filters with brand new filters as part of our complete service. DKS is the only company that provides a new filter with every service.