Soak Tank and Filter Exchange Services In Southern California
We are centrally located in Chino, CA, and serving all of Southern California. Diversified Kitchen Solutions provides soak tank, filter exchange services and commercial kitchen cleaning products like oven and grill cleaners.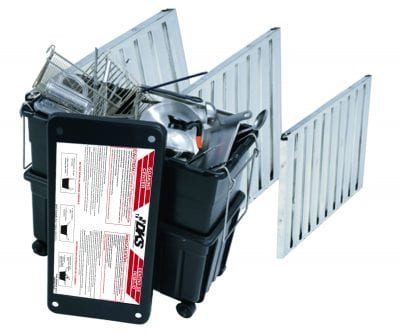 Commercial Kitchen Hood Cleaning Solutions and Products
Diversified Kitchen Solutions provides full-service cleaning alternatives for your food service operation. We're on the cutting edge of kitchen cleaning technology, reducing your restaurant hood cleaning costs and ensuring your kitchen operates safely.
Trust Our Experts
Commercial kitchens are held to high standards of cleanliness, and our services help you operate according to local ordinances and codes. We strive to keep your employees and customers safe and prevent fire, mold, mildew and bacteria from impacting your operations. As expert commercial kitchen hood cleaning experts in Chino and southern California, we have the equipment and experience required to cut through tough grease and grime in the kitchen—especially where it tends to build up heavily.
We provide professional grease filter and hood cleaning services, so your employees never have to worry about removing filters over a hot grill. We also provide a new filter with every service—it's part of what sets us apart from the other guys! When we come to your facility for regular inspections, our hood cleaning company will provide a brand-new filter every time.
---
Our Clients
Diversified Kitchen Solutions clients consist of a wide variety of commercial kitchens such as restaurants, convalescent homes, assisted care facilities, Military, Federal and State facilities, any place that has a commercial kitchen. Below are a few of our customers:
Admiral Risty
Alhambra Psychiatric Hospital
American Legion Posts
Anaheim Sheraton Hotel
Arby's
Arcadia Convalescent Hospital
Balboa Nursing and Rehabilitation
Baldwin Garden Nursing center
Banning Health Care
Bobo's
Brigantine Restaurants
Burger King
Castle Korean BBQ
China Deli
China Moon
Chino Jo's
Chosen Galbee
Del Mar Race Track
Downey Unified School District
Elks Lodge
Flemings
Foster Freeze
Gin Sushi
Jon's Market
Kiku Shushi
Las Golondrinas
Leonardo's
Marie Calendar's
Marshall Canyon Country Club
Mastro's Steakhouse
Miguel's Cocina's
Mille Fleurs
Mo's # 2
Mom's Pie Shop – Julian
Moreno Valley Unified School District
Mulholland Tennis Club
Original Pancake House
Outback
P.F. Changs
Panda Express
Portillo's
Ravis Indian Restaurant
Red Palace BBQ
Red's BBQ
Rice Garden
Round Table Pizza
Sam Woo BBQ
San Ya Korean BBQ
Sbarro
Shakey's Pizza
Sizzler
Surfside Inn
Sushi & Wasabi
Sushi House
Taqueria Guerrero
Tom Hamm's Lighthouse
Windsor Gardens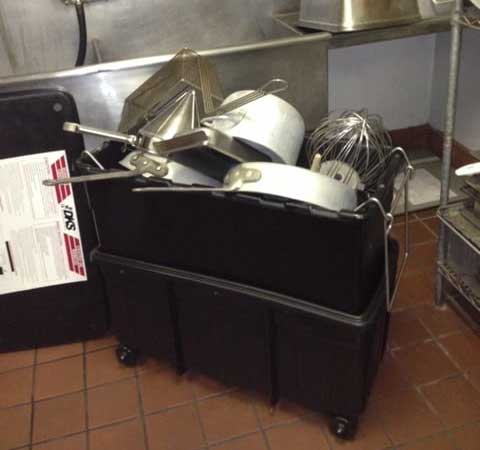 We use a reusable soaking solution, safe for employees, facilities and the environment.
We also offer soak tank maintenance, making it easy to remove built-up grease and grime from exhaust filters, stove parts, oven racks, pots, pans and so much more It's the easiest way to keep your equipment clean and in great shape without scrubbing and scraping. We use our proprietary kitchen hood cleaning solutions in all services, and offer them to our clients at great prices. When you need a degreaser, oven or hood cleaners, or detergent on hand in between services, we've got you covered. At the end of the day, we want to make sure you're cooking in a kitchen that's safe, spotless and sanitary.
Our hood cleaning company has over 100 years' combined experience serving the restaurant industry.
We use our specially formulated solution, Mighty Clean, in our kitchen and restaurant hood cleaning services.
We're proud members of the Chino Valley Chamber of Commerce.
We service all types of kitchens, including convalescent homes and government facilities.
Specials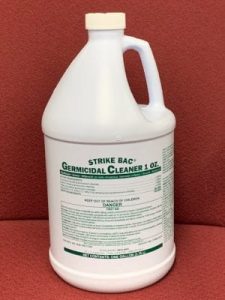 This Month's Special
Strike Bac Germicidal
Start Sanitizing Against the Coronavirus Today
STRIKE BAC GERMICIDAL-2oz has been formulated with the latest fifth generation quat technology to aid in the reduction of cross-contamination in schools, institutions, restaurants and health care facilities.
Besides being a very good cleaner/disinfectant STRIKE BAC Germicidal Cleaner is effective against a broad spectrum of bacteria and IS A VIRUCIDAL, FUNGICIDAL and will prevent the growth of mold and mildew and their odors when used as directed. STRIKE BAC has a neutral pH and is safe for use on most hard surfaces.
STRIKE BAC Germicidal Cleaner is a highly concentrated product that dilutes in ratio of 2:128
EFFICACY DATA
Hepatitis B Virus (HBV)
Hepatitis C Virus (HCV)
HIV-1 (AIDS)
SARS
Staphylococcus Aureus
Salmonella Choleraesuis
Eschirichia Coli
Human Coronavirus-
(ATTC VR-740, strain 229E)
SARS Associated Coronavirus- (ZeptoMetrix)
This product is approved by The CDC & The FDA
(866) DKS-1033 or (909) 627-1131
---
Exceptional Services and Quality Products
Diversified Kitchen Solutions is your trusted partner for commercial kitchen cleaning services, as well as cleaning solutions and premium products to reduce your operating costs. Contact us to learn how to promote safety and health at your food service facility.
Proudly offering soak tanks, grease filter replacement and commerical kitchen cleaning products to the following areas:
LOS ANGELES COUNTY, CA
ORANGE COUNTY, CA
RIVERSIDE COUNTY, CA
SAN BERNARDINO COUNTY, CA
SAN DIEGO COUNTY, CA
SANTA BARBARA COUNTY, CA
VENTURA COUNTY, CA